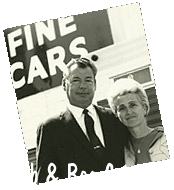 Bob Crivello had a vision back in 1961 to buy and sell cars that were not typical of what one would think of a used car lot. Fifty years ago used cars were vehicles that had reached the end of their rope and fit a market that was considered less desirable. With the drive to change the image of used car dealerships, Bob Crivello became a pioneer in the industry. His goal was to supply the newest pre-owned vehicles on the market, most still having factory warranty, at a reasonable price. We all know that new cars take a large depreciation as soon as they are driven off the new car lot. Noticing this depreciation, Bob realized there are people out there looking for new cars but not wanting to pay the new car prices.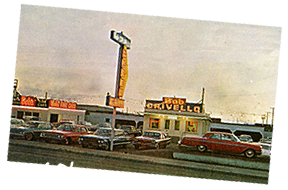 Bob's Fine Cars specializes in selling vehicles that are closer to new than used. Ninety-nine percent of the inventory are vehicles two years old or newer, and under fifteen thousand miles. As hard as it may seem to believe, this has been tradition since day one. Each vehicle must meet a standard of quality before it is even considered for resale. Bob Crivello has redefined and set the standard for the term "As New".
Bob's Fine Cars has been going strong for three generations, which makes it one of the oldest used car lots in the state. With our classic neon lights, signage, and logo, the dealership has been in many magazines, books, and even requested to be the setting for a movie.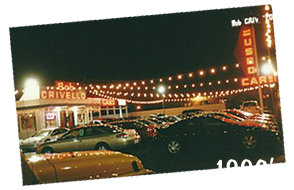 Aside from the classic look, the reputation among the locals has spread via word of mouth. Bob's Fine Cars is known for using very minimal if any advertising. The dealership has relied on repeat customers and word of mouth through the years. Given technological advances such as the Internet, it has been realized that many of the vehicles on the lot are highly sought after and should be exposed to people in further communities. Inventory is now viewable online for the world to see. If you are looking for that specific car with those unusual options, color, transmission, etc., make a call or send an email.
The car may be sitting on the lot, or even located given ample time. It never hurts to ask.
Once you experience the small family atmosphere and our personal attention you may never feel the need to buy a car anywhere else.